Grey is an alien.
Basic idea
Edit
A simple grey alien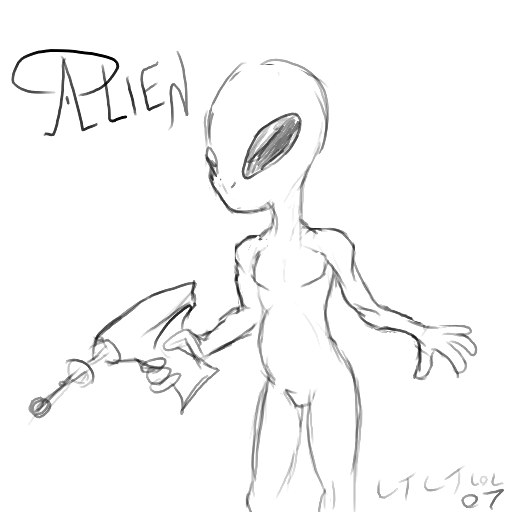 It's both a reference to Alien Arena 2007 and Alientrap team. sort of
Progress
Edit
Mesh hasn't started yet.
Leileilol may model the character, possibly as a series of Blender video tutorials, since greys are such a simple form to make and is easy without orthographic reference shots.
Ad blocker interference detected!
Wikia is a free-to-use site that makes money from advertising. We have a modified experience for viewers using ad blockers

Wikia is not accessible if you've made further modifications. Remove the custom ad blocker rule(s) and the page will load as expected.